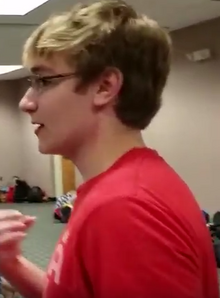 Josh Schaft is the executive producer of Whorses. He also does the voices for all of the Whorses.
When not executively producing Whorses he can be found shredding the sidewalks on his sick skateboard or creating insightful lets plays on his YouTube channel, The Screaming Hedgehog.
Ad blocker interference detected!
Wikia is a free-to-use site that makes money from advertising. We have a modified experience for viewers using ad blockers

Wikia is not accessible if you've made further modifications. Remove the custom ad blocker rule(s) and the page will load as expected.